AI Squared is a forum for facilitating conversations among the involved parties in the context of Artificial Intelligence (AI).
In 2018, under the theme of "AI opportunities for research collaboration and partnerships", we engaged innovators, entrepreneurs and academia to discuss a wide ranges of AI topics, and received great responses from all participants (Click here for details )
In 2019, the 2nd forum will be held on the Sept 22nd in Toronto under the theme of "AI in Action", where we will facilitate the dialog of AI opportunities and challenges among incumbent businesses, innovators, entrepreneurs and academia.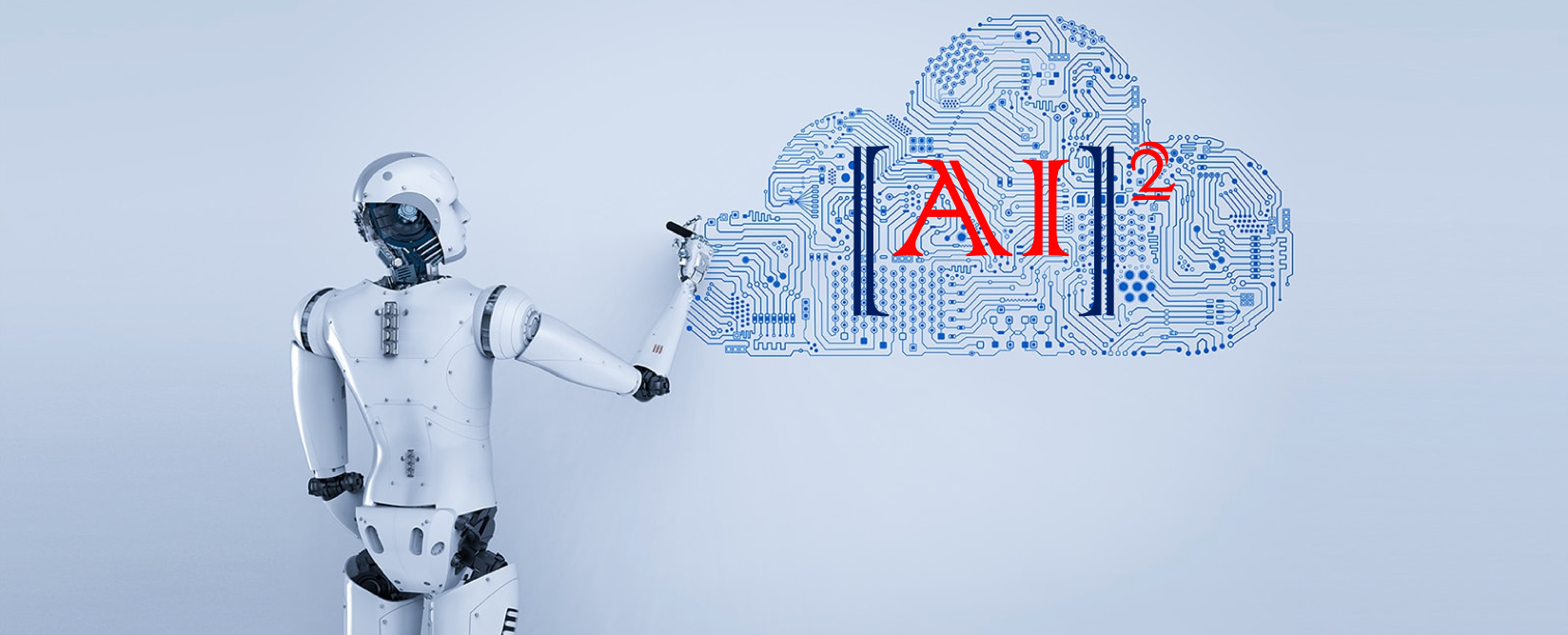 We Are Calling for Speakers For AI Squared Forum on Sep 22, 2019 (Sunday)
This  forum is with the following themes:
How AI will impact the business world

What are the latest AI research topics

How AI talents and enterprises can work seamlessly together
Date:         Sep 22, 2019 (Sunday) 
Location:  Bahen Center, University of Toronto (55 St. George Street)
We Are Calling for Speakers
This event is jointly organized by the below organizations:

ACSIP (Association of Chinese Senior IT Professionals,  http://www.acsip.org) was founded inToronto in 2006 by a group of pioneering Chinese IT entrepreneurs and professionals. They hoped to encourage individual career and business development by building a community that facilitates information exchange among those senior IT professionals.
The mission of ACSIP is to encourage and assist in Chinese IT professionals to advance in technical knowledge, personal career and business building through a trusted network among seasoned Chinese ITprofessionals. It is a dedicated forum that facilitates information exchange in IT or related fields in North America and Greater China.The ACSIP is committed to promoting leadership and entrepreneurship through our events and member services.

University of Toronto Chinese Students and Scholars Association, abbreviated as UTCSSA, was established in 1982. Over the 37 years of its history, UTCSSA has accumulated over 30,000 permanent members.  UTCSSA organizes a variety of colorful activities each year, not only to enrich the extracurricular life of students at the University of Toronto, but also to focus on making students' leisure time more valuable and meaningful. Graduates Faculty in UTCSSA consists of Department of Academics and Department of Alumni Relation. Executive members include undergraduates, graduates as well as postgraduate students. We aim to bridge the communication between students and scholars at different stages of study. 

Established in 1972, Tsinghua Alumni Associa tion of Southern Ontario Canada (http://www.tsinghua-so.org) became an Ontario not-for-profit corporation on September 30, 2004. For the past 40 plus years, we aimed to carry forward the Tsinghua tradition of "Strengthen self without stopping, and hold world with virtue".  We have been focusing on providing the services to all the alumni in Southern Ontario area, both from Beijing and Hsinchu. We have over one thousand alumni in the area of Academia, Education, Biology, Mechanics, Electronics, Information Technology, Finance, Architecture, Real Estate Investment, etc.

Synced 机器之心 (https://www.jiqizhixin.com/), founded in March 2014 and originated from China, is currently China's foremost media entity focusing on machine intelligence and related emerging technologies. Principled to produce professional, authoritative, and edifying content relating to the fields of Artificial Intelligence, robotics, neuroscience, and other forefront technologies, Synced 机器之心 is dedicated to providing a platform for those who wish to learn more about cutting-edge technology and discover how to deal with the upcoming waves of technological revolution.